How To Choose the Best Insurance For Your Small Business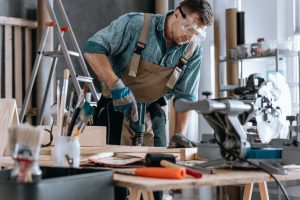 When you are looking for business insurance for your small business it can seem overwhelming, but it doesn't have to be. At Bright Insurance and Jensen Sheehan, we have knowledgeable Commercial lines CSRs who can walk you through the process of getting the right coverage for your business. If you are on the fence about what you need and if you need it here are 6 questions to get you started to figuring out what kind of business insurance would be best for you.
Where do you operate out of? If you operate out of your home, a space you don't own, or a client's premises you probably need General liability insurance. General liability is a basic coverage that covers you for third party claims for property damage, bodily injury and more. If someone other than yourself or an employee says that you damaged their property or were the cause of an injury to them your general liability policy will be there to help you cover the damages.
Do you own a commercial building where you operate your business out of? If you own a property where your business is run out of you will need a BOP (business owners policy) to cover the business premises and property. Your business liability policy will also give you general liability coverage. If your property is damaged a BOP could cover the cost to repair the building and get you back to work.
Do you have equipment that you use for your business? Having equipment that you use to get your job done is another reason you might need a BOP policy. A business owners policy covers things like your computers, tools, office furnishings and equipment if it is damaged or stolen. Once again, your BOP includes general liability coverage, so you do not need a separate general liability policy.
Do you provide a service or regularly give advice? If you answered yes to this then you probably need Professional liability insurance, sometimes called Errors and Omissions (or E&O). This policy will cover you if someone claims that you did something you shouldn't have done (an error) or didn't do something that you should have done (an omission). You don't have to be guilty of doing something to be sued, and lawsuits can be expensive to work out. Professional liability coverage will pay for your defense costs as well as settlements and judgement on a covered claim.
Do you maintain a website or store sensitive data like credit card information, social security numbers or health information? In this day and age if you are in charge of people's personal information online you should have cyber insurance. Cyber insurance covers the costs associated with a hack or breach of data.
Do you have employees? Pretty much every employer is required to have workers compensation coverage which pays medical costs and lost wages for employees who are injured or become ill on the job. On top of paying employee cost out of pocket, businesses without a worker's comp policy can face significant fines.