Are You Covered For An Oil Leak? Prevent A Home Owners Disaster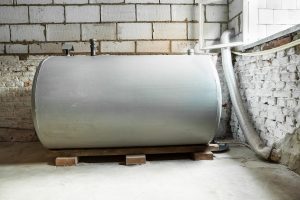 Does your home have oil heat? If you do then this article is for you. You may or may not be aware of an optional coverage that can be added to your homeowner's policy called Escaped Liquid Fuel Coverage. Recently a Wareham couple made the news when the oil tank in their recently purchased home leaked, and the cleanup costs were upwards of $200,000
Here are a few things to know about Escaped Liquid Fuel Coverage:
The coverage is an optional coverage that you can add to your policy for a relatively low cost, usually under $100 for the year.
The coverage includes 2 parts, the first is property damage which covers damage to your home or the foundation if it needs to be dug up for the cleanup.  The second part of the coverage covers liability for the ground around your home and any costs that come when the Department of Environmental Protection gets involved.
If you have oil heat and you are not sure whether your policy has this coverage or not you can contact your customer service representative and they can check your policy for you. They can also help you discuss specifics about what the coverage includes and limits and whether it would be a good fit for your policy.