Keep Your Home Safe, Especially When You're Away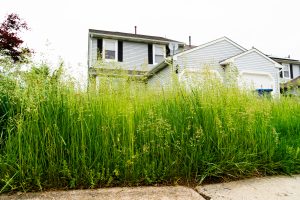 Unattended houses are easy targets for thieves, which is why when we go on vacation we ask someone to collect our mail or set the porch light on a timer so that it still turns on every night. But what about the situations when our home will be vacant for a longer period of time, we need to take extra care in those situations as well. Whether you are closing up your summer home, moving and you haven't sold your house yet, or preparing to fly south for the winter here are some things you can do to keep your house secure.
1. Give a friend or neighbor an extra key. If you will be somewhere not local to the property it is helpful to leave a key with someone nearby. That way if you need to have someone let into the house ( ex: a repairman or police officer) they can do it for you. If there are willing you could even ask your neighbor to regularly park their car in your driveway ( assuming they live in your neighborhood) to give the appearance of someone being there.
2. Take care of the yard. An overrun yard can be a big red flag that no one if there to look after the house. You can hire someone to mow the lawn on a regular basis and water your plants, or even have an automatic sprinkler system installed to keep your plants watered.
3. Keep your alarm system up and running (or at least have the signage up even if you don't). There are so many alarm systems out there now, and even doorbell cameras that allow you to see who is on your doorstep no matter where you are. Most alarm companies will give you signage for your yard and even your door, these are great deterrents for thieves as well.
4. Vacant home insurance If your home is going to be vacant for an extended amount of time consider talking to your insurance representative about vacant home insurance. This would give your property extra coverage against things that are more likely to occur to your home when it is not occupied .