Dog Bites & Busted Pipes: Why Renters insurance isn't really optional anymore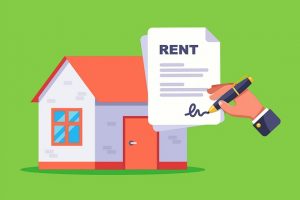 While most people view car insurance as a must have item, most people don't view renters insurance the same way.
They should.
If you rent a house or apartment you don't own the home, but you have things of value contained there that should be insured. Below are some facts you should know about renters insurance:
-Renters insurance is relatively inexpensive, usually $15-$30 a month.
-$100,000 liability cover is standard, but can usually be increased for a nominal fee. Liability insurance will protect you if someone is injured while visiting your home.
-Most landlords only have coverage for the physical building. While they may be sympathetic towards you if a loss to the building leads to destruction of your property, they won't have to compensate you in any way.
-Renters insurance covers additional expenses if you are displaced from your apartment by a covered loss. This can cover things like a hotel room and extra food expenses if you have to eat out because you don't have access to a kitchen.
-Renters policies usually don't cover roommates, unless they are specifically listed on the policy.
-Some breeds of dog may affect the price of your policy, and whether or not your liability coverage will cover you if your dog bites someone. While it may be tempting to keep your pet a secret from the insurance company, if it comes up in a claim that you purposefully withheld that information, the claim could be denied.
-Most renters insurance covers personal property inside and outside the home. Wherever your belongings are when the incident occurs there may be limits to dictate how much your insurance policy will cover. If you have something that is particularly valuable such as jewelry or firearms check with your agent to make sure you have sufficient coverage in the event of a loss.